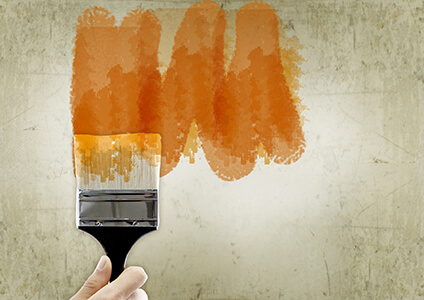 Goldbrush Painting has more than 20+ years of industrial painting experience in Oakville, Milton, Mississauga, Brampton, Toronto & Hamilton. Originally a residential painting company, this family run business expanded into commercial & industrial painting shortly after it's inception. Our business philosophy is and always has been "Nothing is more important than quality and customer service." We find that our teamwork, dedication and accountability produce referrals for our business in the long run.
Over the years, Goldbrush Painting has worked on every type of building, including industrial warehouses, commercial office buildings, apartments, parking garages, residential complexes, retail outlets, restaurants, fast food joints and more. Anyone can paint a building, but not everyone can do it right the first time. Goldbrush emphasizes the importance of doing it right the first time to their clients. In the fierce competition of today's market, we advise our clients that quality is always the most prudent choice.
Contact Mr. White at 1 (800) 817-7231 to arrange an appointment or send us a message on our Contact Us Page.
Areas Proudly Served
Oakville, Burlington, Milton, Acton, Mississauga, Brampton, Markham, Etobicoke, Woodbridge, Vaughan, Toronto, New Market, Barrie, Hamilton, Brantford, Woodstock, London, Windsor, Niagara Falls, St. Catharine's, Grimsby, Stoney Creek & other nearby cities/towns.